Tampa has had quite a rainy summer. This is the season, actually. The main concern now, is the chance that another flood could occur as the Bay Area prepares for Tropical Storm Erika. It has, just this week, been a potential, if not likely, threat to cause more damages to roads and homes. Earlier this month, the City had repairs to approximately 155 sewer system cave-ins, 30 destroyed sections of road, and 875 pothole repairs. This had emergency repair crews working around the clock as flooding necessitated City workers to work longer hours. Residents experienced a multitude of delays and shutdowns as cars were stalled, area businesses, as well as, the Gandy Bridge were closed for a period of time. Florida State's Emergency operations Center is on standby, essentially, to be ready to respond in a timely manner to power outages and other issues such as health and safety, if Erika delivers.
Interesting fact: Known as the world's longest continuous sidewalk, Bayshore Boulevard borders Tampa Bay for 4.5 miles without a break.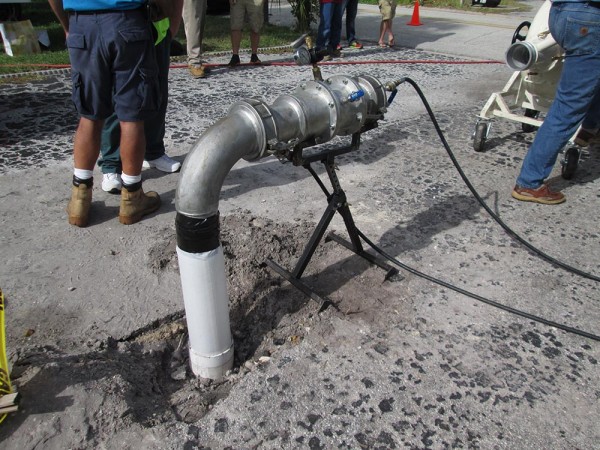 Tampa, SAVE THE DATE!!
Perma-Liner has some exciting news to share!! YOU are invited to our open house in September!! It will be held at our Plainfield, Illinois facility. Mark your calendars because you won't want to miss this! On September 23rd, Perma-Liner Industries is hosting a very special event and we'd love to see you there. We'll have our excellent staff on hand to answer all of your questions about our Cured-in-Place Pipeline products and our state of the art trenchless technology. Come out and see live demonstrations, share friendly conversations and gain information. Meals will be provided. Please register at no cost: info@perma-liner.com or 1-866-336-2568. Click Here to Register!